The average car insurance policy in Phoenix will run you about $1,150 a year, with individual coverages costing $660 for liability insurance, $375 for comprehensive, and about $90 for collision.
This sounds expensive, but Phoenix drivers actually pay pretty reasonable auto insurance rates compared to the national average.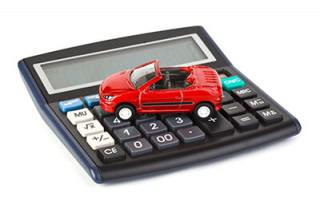 But despite the fact that rates are not excessive, you still may be overpaying every time you pay your policy premium. A recent study showed that almost 70% of drivers haven't shopped around in the last four years to find cheaper coverage. Had they taken the time to compare rates once a year, those same drivers could have saved over $3,500 in insurance premiums over that same four year period.
We understand that shopping for car insurance is not high on anyone's bucket list. It takes time to find and compare rates from all the insurance companies that insure vehicles in the Phoenix area. Some of those companies include State Farm, Allstate, GEICO, Progressive, Farmers, Auto-Owners, California Casualty, Titan, Arizona Farm Bureau, and many more.
Who has the cheapest car insurance in Phoenix?
That's the question everyone asks and you won't know the answer unless you shop around and compare rate quotes from each company. The key thing to remember when getting quotes is to make sure your coverages are as close to identical as possible on each one. If you use different liability limits or deductibles, you won't be able to get an accurate comparison of rates between each company. Not all companies offer the exact same limits, so get as close as you can to help ensure apples-to-apples price quotes.
QuotePhoenix.com can help you learn about coverages and find companies that offer competitive rates. You can also find insurance agents in Phoenix and surrounding areas like Mesa, Chandler, Gilbert, and other major Phoenix suburbs. We offer insurance guides for most makes and models of vehicles in Phoenix, and encourage you to learn as much as you can about the coverages you are buying.
Auto Insurance in Phoenix and Surrounding Communities
With over 4.5 million residents, the Phoenix metro area has a LOT of drivers, which also means a lot of accidents. Having good car insurance coverage is important to protect not only your vehicle, but also you and any car occupants. The cities below are the largest in the Phoenix metro area including Maricopa and Pinal counties. The guides for each city include ways to save when shopping for cheaper car insurance quotes, as well as links to insurance agents and other resources related to insurance coverage.
Popular Vehicles for Insurance Quotes in Phoenix
The vehicles shown below are some of the most popular vehicles in the Phoenix area for comparing insurance rates. Click on any model to get detailed information on the best ways to save on coverage, or click the button at the bottom to view many more makes and models.
Find a Phoenix Insurance Agent
Many people prefer to buy from an insurance agent rather than doing it themselves online. If you need to find a local Phoenix insurance agent, use the map below to scroll and zoom to find one near you. Many more agents are available for other Phoenix metro areas from the links below the map.
Other Phoenix Metro Area Insurance Agencies
Not in Phoenix? No problem! Find and contact auto insurance agents in other metro cities by linking to the following pages.